Fall is coming and that brings along some favorite books for Halloween. But before we can really enjoy one of my favorites
Little Green Witch
by Barbara Barbieri McGrath. Illustrated by Martha G. Alexander. (Charlesbridge, 2005) we need to start now and read all the versions of "Little Red Hen" that we can get our hands on. Check out the lesson sequence created for the "Little Red Hen" tale at
http://bit.ly/littlereadhen
.
Read the poem "The Mouse, The Frog, and the Little Red hen" - a copy can be found at
http://bit.ly/LRHpoem
. And then during the last week in October read
Little Green Witch
by Barbara Barbieri McGrath.
It'll be worth a search to find this gem. And pay close attention to the illustrations and the literary allusions to the little red hen. Alexander's sly inclusions are inspired.
And when checking the companion books mentioned, don't miss making Great-Granny's Magnificent Strawberry Shortcake.
Check this blog entry:
http://bit.ly/LRH-shortcake
==========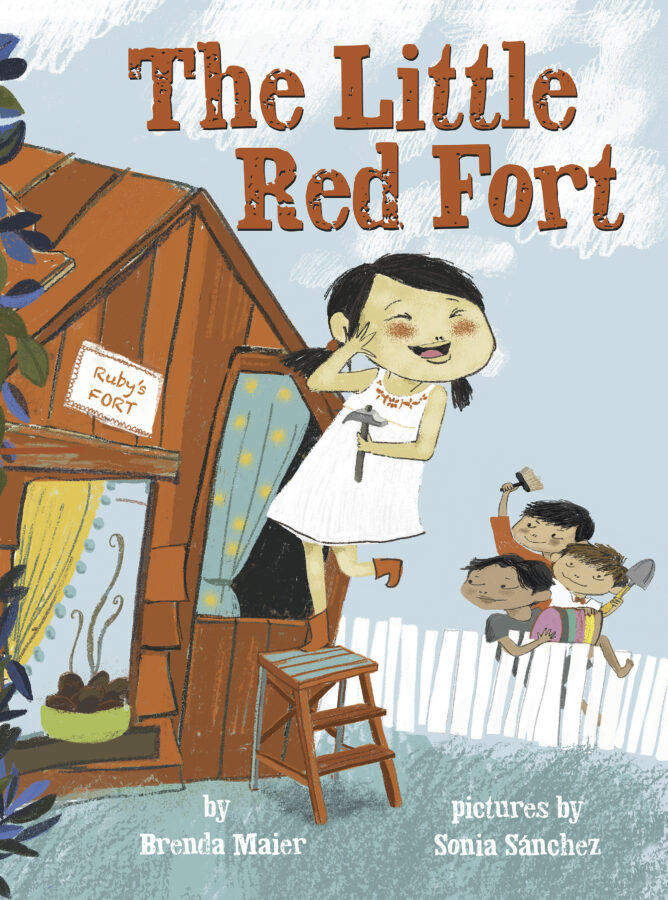 But if you have missed any of the chances to share Little Green Witch as a finalé during the fall be sure to read this brand new twist on Little Red Hen -
The Little Red Fort
by Brenda Maier, with illustrations by Sonia Sanchez (Scholastic, 2018). This is a girl-powered perspective on cooperation today. A great read.